Import/Export ICS file from Google Calendar
Importing calendar information into ICS file is a great way to transfer information between different Calendar applications. Here we will describe how to import and export ICS file from/to Google Calendar web application.
To export data from your Google Calendar, navigate to https://calendar.google.com/calendar/r or https://calendar.google.com. If you are not logged in with your Google account, you will need to login in order to access Google Calendar functionality.
Once logged in, click on the gear button and then "Settings" as shown on the screenshot below.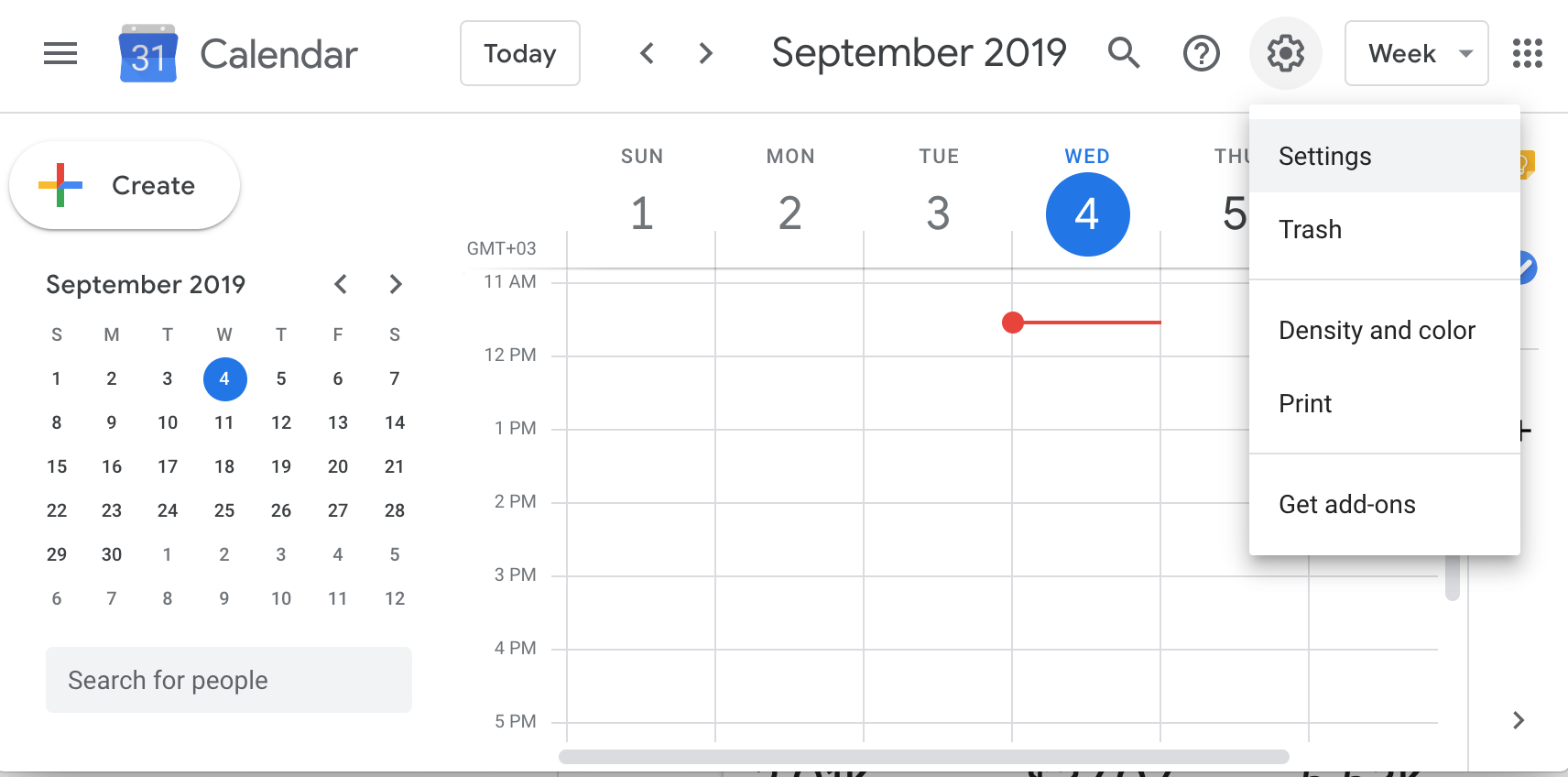 You will see a screen with Google Calendar settings as shown below. To import an ICS file into Google Calendar, click on "Select file from your computer" button at the top. You will see a file selection dialog where you can choose an ICS file to import. Once the file is selected click "Open" button and you will see file name appear instead of "Select file from your computer" text. After that you will need to select a calendar to which you want to import events from ICS file. To do this open "Add to calendar" combo box below and select one of your Google Calendars. To proceed with import, click "Import" button. You should see a message showing number of calendar events successfully imported.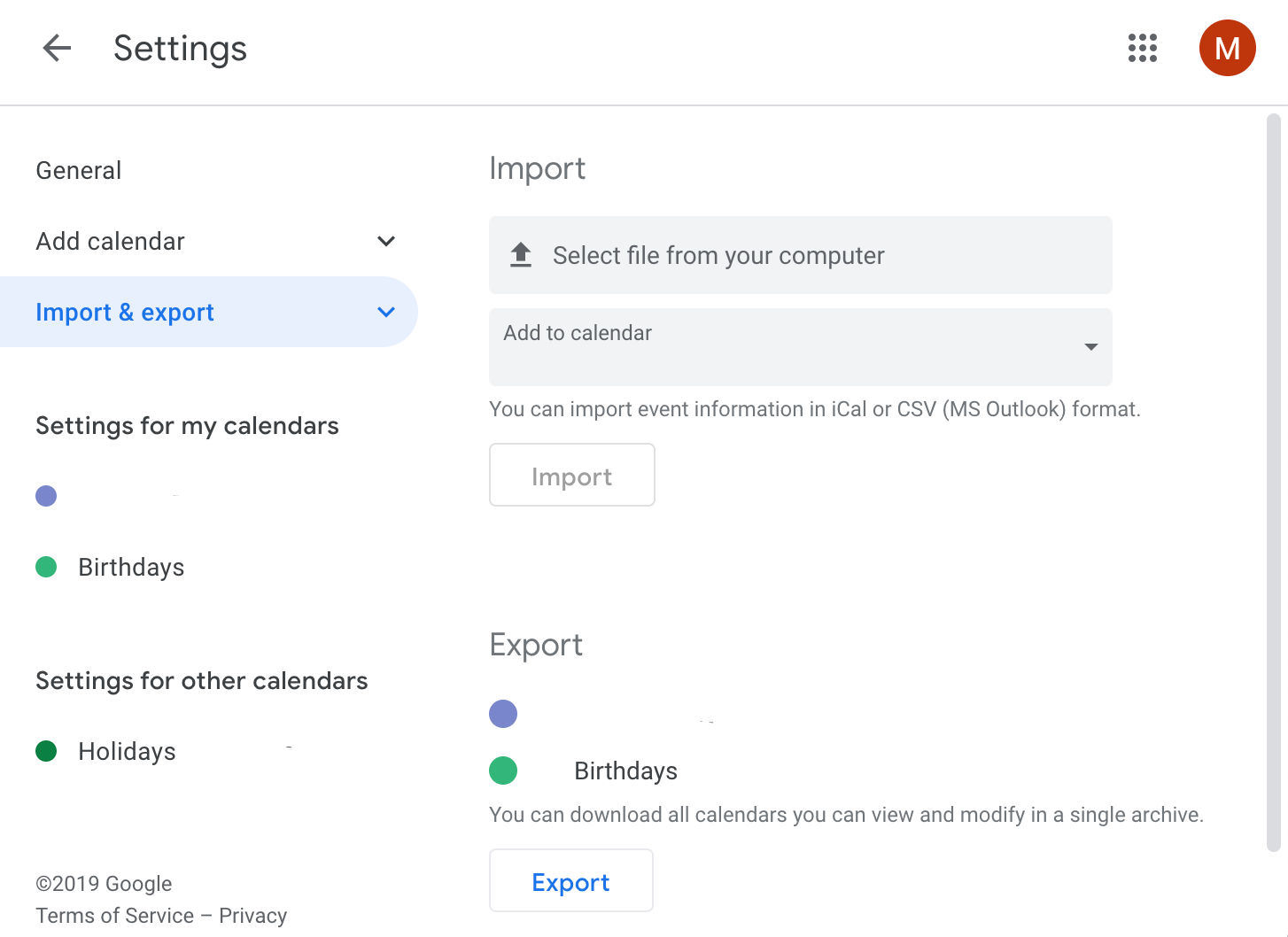 To export your events from Google Calendar you also need to navigate to the "Settings" by clicking gear and selecting "Settings". After that select "Export" button to start the download. Google Calendar only allows downloading all of your calendars inside the same archive. But different calendars will be saved in different files inside the archive. So, when you are done downloading you can extract the archive and only select ICS files with calendars you need.
Google Calendar imports and exports ICS files are structured according to RFC-5545 Internet Calendaring and Scheduling Core Object Specification (ICalendar).